Day of Immunology 2021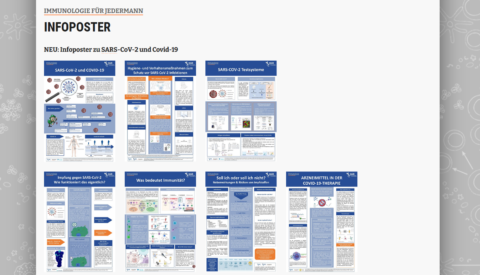 On the occasion of the Day of Immunology on April 29, the German Society for Immunology has made a lot of exciting information available on https://das-immunsystem.de/tag-der-immunologie-2021/. The topic is of course SARS-CoV-2/Covid-19.
Two iImmune students were also involved in creating the posters. A big thank you goes to Rudolfo Karl and Kai Ziegler-Martin.